Welcome back to yet another edition of Cover Loves!
This week I decided to post this on Monday since it is normally a
really slow day for this blog. The following covers have been compulated
by sneaking around authors web pages and Twitter accounts over the
past week. Some can NOT be found on Goodreads!
I hope you find something you like!
Few things in life can come between a grim reaper and her coffee, but the sexy, sultry son of Satan is one of them. Now that she's agreed to marry Reyes Farrow, Charley Davidson feels like it's about time she knows more about his past. With Reyes reluctant to open up, Charley decides to take matters into her own hands and investigates secretly when the official FBI file of his childhood abduction lands in her lap. Because what could go wrong with that?
Unfortunately, another case has fallen into her lap, too—one with dangerous implications. Some very determined men want to find a certain witness who is scheduled to testify against their boss, a major player in the local crime syndicate. If Charley doesn't come up with an address in 48 hours, the people closest to her will start to disappear.
On top of that, Uncle Bob has a bizarre case involving random incidents of knifing in Albuquerque's Old Town. He suspects supernatural forces are at play, but can't solve the case without Charley's expertise.
Good thing for Charley she's used to multi-tasking and always up for a challenge…especially when that challenge comes in the form of Reyes Farrow.
(less)
Expected publication: May 20th 2014 by St. Martin's Press
No matter how much the paranormal politics of Atlanta change, one thing always remains the same: if there's trouble, Kate Daniels will be in the middle of it…
As the mate of the Beast Lord, Curran, former mercenary Kate Daniels has more responsibilities than it seems possible to juggle. Not only is she still struggling to keep her investigative business afloat, she must now deal with the affairs of the pack, including preparing her people for attack from Roland, a cruel ancient being with god-like powers. Since Kate's connection to Roland has come out into the open, no one is safe—especially those closest to Kate.
As Roland's long shadow looms ever nearer, Kate is called to attend the Conclave, a gathering of the leaders from the various supernatural factions in Atlanta. When one of the Masters of the Dead is found murdered there, apparently at the hands of a shapeshifter, Kate is given only twenty-four hours to hunt down the killer. And this time, if she fails, she'll find herself embroiled in a war which could destroy everything she holds dear…
(less)
Expected publication: August 5th 2014 by Ace Hardcover
Allison thought it was crazy enough when she found out her father, Liam, wasn't entirely human. But now she has to join his magical allies to unravel his former mistress's plans. Aoife wants to keep Allison's parents apart forever.
Despite Allison's efforts to keep Ethan, the only guy she's ever cared about, out of this supernatural mess, fate keeps throwing him back into the mix.
Will Allison be able to find the amulet that holds the enchantment Aoife placed on Liam and destroy it? Are Ethan' s feelings for Allison strong enough to endure the magic of the Tuatha De Danaan?
Expected publication: December 31st 2013
Sixteen-year-old Raven desperately wants to fit in, but after using a Ouija Board, her already overwhelming hallucinations take a turn for the worse. A ghostly figure named Sam begins to haunt Raven and seems eager to kill her.
She's saved by a reclusive biker named Damian who goes to the same school and appears to have an interest in her. Raven can't help but feel drawn to him. Determined to uncover Damian's connection to the ghost, Raven sets out to discover his secret and the reason Sam started haunting her. However, there's more at stake than just her reputation. Raven's choice between unveiling Damian's true intentions, and living a normal life will put everyone she cares about at risk. To save them, she'll have to go beyond.
Lives are ruined.
Hearts are shattered.
Death lurks at every corner.
(less)
Expected publication: November 25th 2013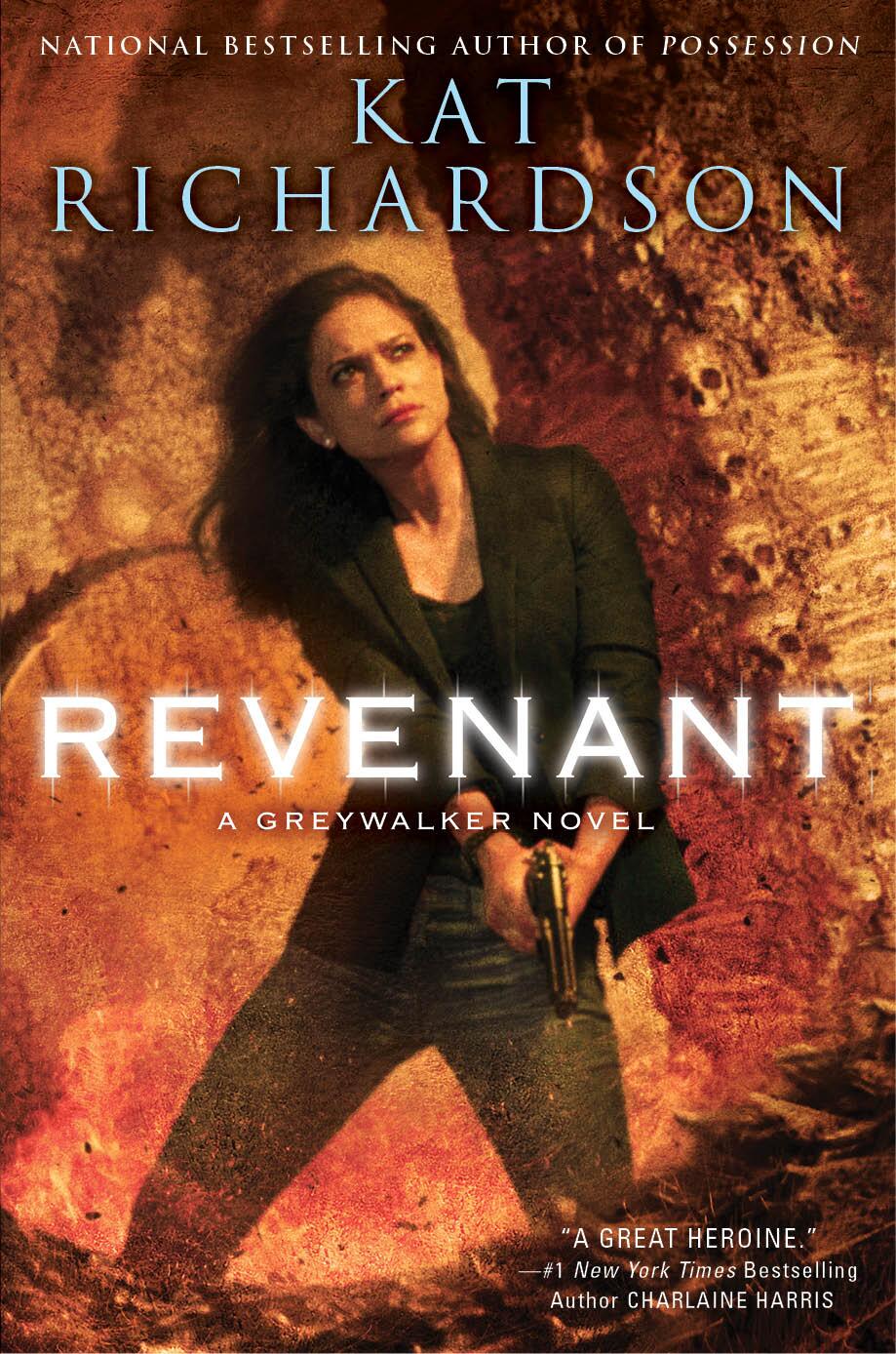 Harper Blaine was your average small-time PI until she died—for two minutes. Now Harper is a Greywalker, treading the thin line between the living world and the paranormal realm. And these abilities are landing her all sorts of "strange" cases....
Turmoil, sickness, and destruction are sweeping through Europe—and its effects are being felt all the way across the world in Seattle. Harper Blaine and her lover, Quinton, suspect that Quinton's father, James Purlis—and his terrifying Ghost Division—are involved.
Following a dark trail of grotesque crimes and black magic across the Old World, the pair slowly draws closer to their quarry. But finding and dismantling the Ghost Division won't be enough to stop the horror that Purlis has unwittingly set in motion.
An ancient and forgotten cult has allied with Quinton's mad father. And their goals are far more nightmarish than Harper and Quinton—or even Purlis—could ever imagine.
The pursuit leads to Portugal, where the desecrated tomb of a sleeping king and a temple built of bones recall Harper's very first paranormal case and hold clues to the cult's true intentions. Harper and Quinton will need all the help they can get to avert a necromantic cataclysm that could lay waste to Europe and drag the rest of the world to the brink of war.
(less)
Expected publication: August 5th 2014 by Roc Hardcover
**This is a re-imaged cover*
Thanks to Dante's recklessness, Aurora is now partners with Valerie: the redheaded, backstabbing vixen.
Dante is in full flirt mode. Fane's tactics are more ruthless. Something carnal has awakened in Aurora and neither boy is helping tame her cravings.
When a member of the unit's team is found dead, Aurora and Valerie are sent after a vampire in Sitka, but Aurora suspects the killer's much closer to home.
(less)
Published July 27th 2013 by Acorn Valley Publishing